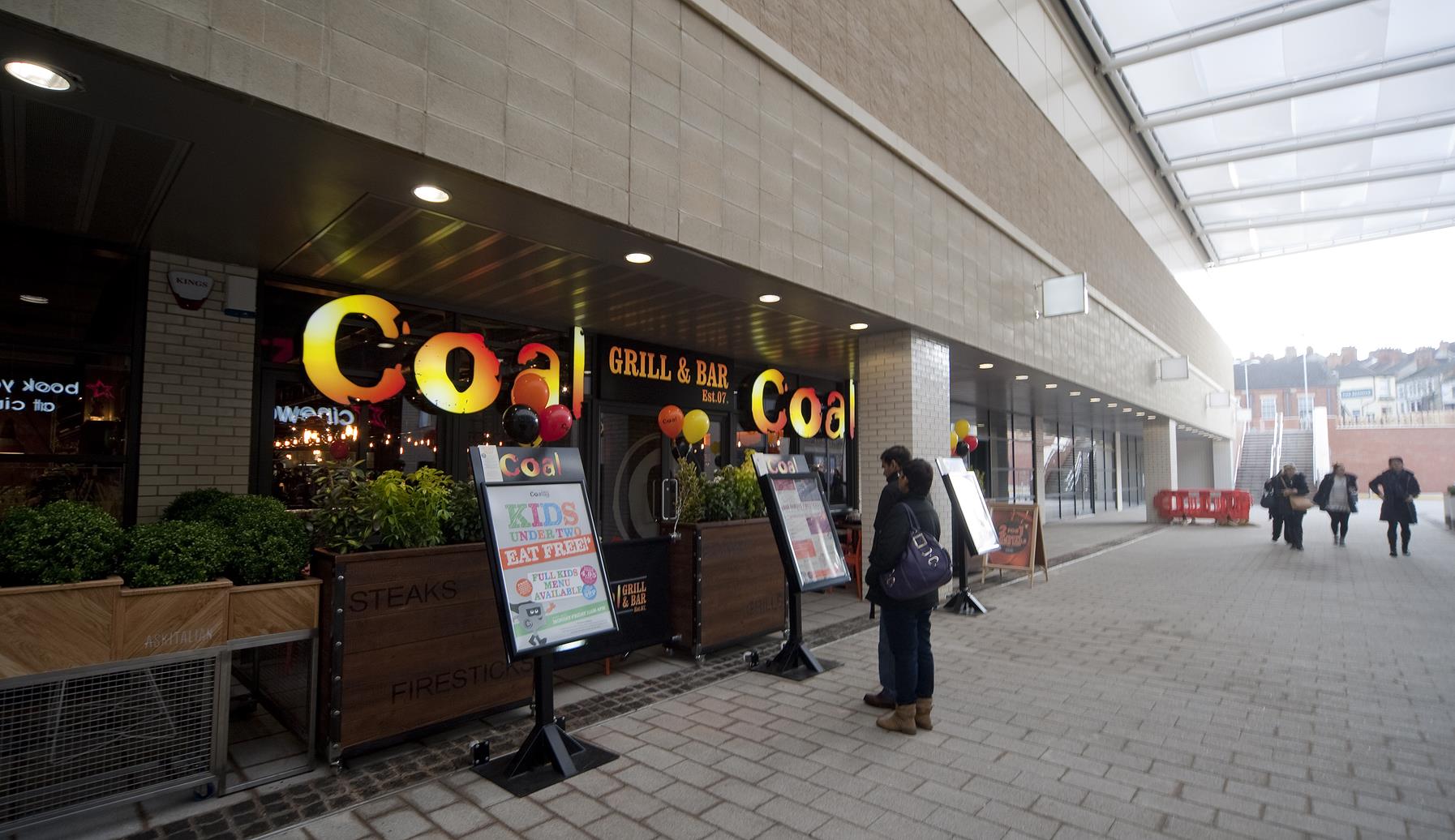 Review: Coal Bar & Grill
Team Total review Coal Bar & Grill in Regent Circus.
There's never been more choice for casual dining in Swindon, with a flurry of new destinations for locals to sink their teeth into, Swindonians have never been more excited to eat out.
Although dinner at Nando's, GBK or Ask Italian may seem like a more obvious choice when hunger strikes, lesser known chains like Coal Bar & Grill are still well worth a visit and most definitely hold their own.
Our first experience with Coal, was at Bristol's Cabot Circus, despite always admiring the menu as we walk passed, we've never actually ventured inside.
However, after dining at the chain's latest offering in Swindon last week, we can't help but feel like we've been missing out!
Dark, moody and atmospheric - the restaurant was surprisingly cool. Exposed brickwork, industrial lighting and a theatre style kitchen, transports diners to a place unlike anywhere else in Swindon.
The staff were friendly, attentive, and informative while the menu was varied and affordable. The venue lends itself perfectly to casual business lunches, family dinners and pre-cinema dining.
During our visit we ordered from the £6.95 Fixed Lunch menu. Dishes included favourites such as Burgers, Pulled Pork Sandwiches and Chicken Milanese.
While we looked over the menu, we ordered some starters for the table to tear and share. As expected, The Bread Board comprised of a selection of freshly baked breads (still warm the oven) and a bowl of extra virgin olive oil with balsamic vinegar.
As well as the assorted bread, we also tried The Garlic & Chilli Olives; marinated in garlic chilli and red onion, they certainly packed a punch!
While we deliberated our waitress was sweet and swift, regularly checking back to see if we were in need of a refill or required any help deciding which dish to choose. Once we'd finally settled upon our mains, we didn't have to wait too long before they arrived.
The burger was neatly presented and served on a wooden board alongside chunky chips and creamy coleslaw. The soft brioche bun, complemented the crisp lettuce and juicy tomato to create a simple yet satisfying lunchtime snack.
Equally as tasty, was The Tennessee Triple, this monster of a sandwich contained layers of grilled chicken, sliced mushrooms and sautéed tomatoes. A generous helping of spicy chorizo and melted cheese, oozed between the toasted layers - delicious but a bit messy.
Despite marvelling over the size of the puddings, we concluded that at our eyes were probably bigger than our bellies and called it a day.
On the whole we had a really enjoyable lunchtime experience and for only £6.95 per person for a main meal, we can't really complain.
Coal is open from 9.00am until 11.30pm, Monday to Saturday, and from 9.00am until 10.00pm on Sundays.
In case you missed it see what's in this section