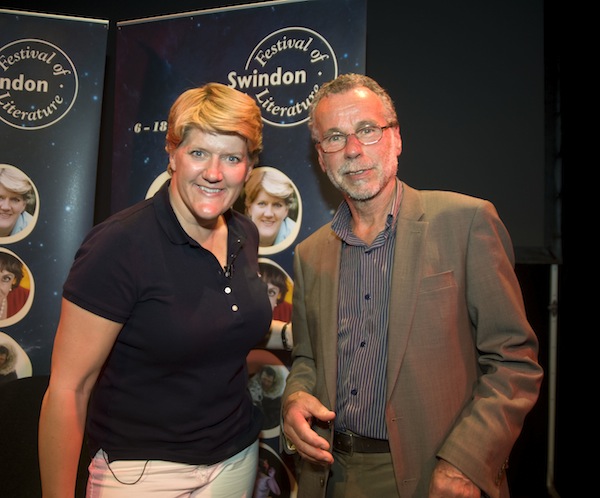 TGtS Meets...Matt Holland
TGtS met the man behind the Swindon Festival of Literature, Matt Holland. The hugely popular annual event, will once again return to Swindon with a host of writers, poets and personalities.
Tell us a little bit about the Swindon Festival of Literature and how you're involved...
The first Festival happened in 1994. Its founder and organizer is me. This year's is the twenty-first Festival. It's a lot of work but worthwhile. People have said things like this about it.
'Most punctual Festival' John Major
'A real surprise in Swindon!' Jon Snow
'Like coming down to earth.' Melvyn Bragg
'No spelling mistakes.' Will Self
'The reason we moved to Swindon.' J & D
'Comparable to sex.' Shaun B
Who're you most looking forward to hearing speak at this year's event?
Every single author that I have invited is of interest to me. I am looking forward to each of them as if they were a highlight on their own!
What can audiences expect from this year's festival?
Stimulating talks, laughter, new ideas, laughs, intellectual adventures, humour, entertainment, a good night out!
What do you enjoy most about running the festival?
Seeing theatres full of people absorbed, listening intently, asking questions, buzzing with ideas, and chatting excitedly to one another afterwards, as if they have had a good time and discovered something new. It makes me feel like a chef who has cooked up and served a great meal. I feel grateful.
Did you ever think that the Swindon Festival of Literature would be as successful as it's been?
Hoped and dreamt and believed, of course.
Is there anyone who you'd like to see perform who hasn't done so yet?
Yes. Jeanette Winterson , Michael Palin, and Matt Groening.
What's your most treasured memory of the festival?
Just like highlights, there are many. The sun rising over Queen's Drive at the Dawn Chorus last year was wonderful.
When you're not busy with Swindon Festival of Literature, how do you like to spend your spare time?
Playing tennis, running, writing, and chatting with friends.
Who's your favourite writer and why?
I don't do favourites. I like different writers for different reasons.
Do you have any advice for aspiring writers?
Write; edit; write; and don't be fooled by praise from friends.
In case you missed it see what's in this section