Snapped: Santa Fun Run 2017
The Swindon Phoenix Rotary Club held their 5th Swindon Santa Fun Run at Lydiard Park yesterday (3rd December). Check out our snaps below!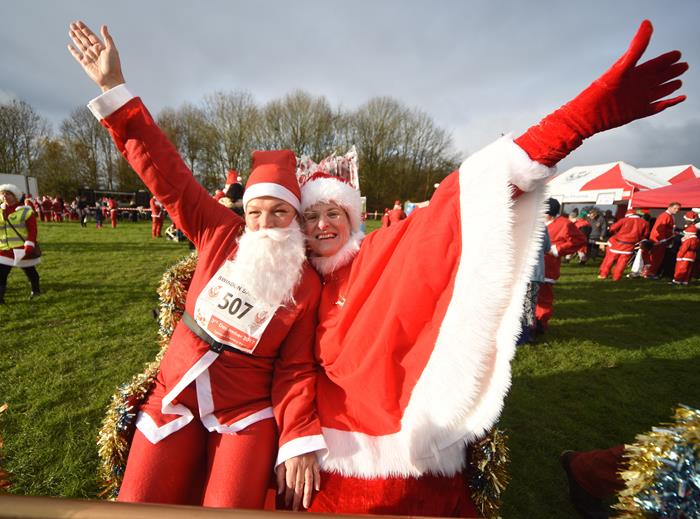 Each year with your support the Rotary Club help two great charities from our local area, this year it's the Wiltshire Air Ambulance and also the Club Presidents nominated charity which is the Swindon Down's Syndrome Group. Last year the event attracted over 370 entrants ranging from just a few months old to over 80 years young.

The course was laid out around the perimeter of Lydiard Park and was about 5k long, on arrival runners' received their Santa suit or hat and then all got together for a nice Festive Zumba warm-up before they set off!
In case you missed it see what's in this section