SNAPPED: Winter Business Sessions 2019
"Blue Monday" may have now been declared as a myth. But a full room of attendees at the latest Winter Business Session held by Total Guide to, Business West and Wrag Barn, acted as proof that science aside, we all still need a positive lift from a Monday in January. Take a look through our gallery below....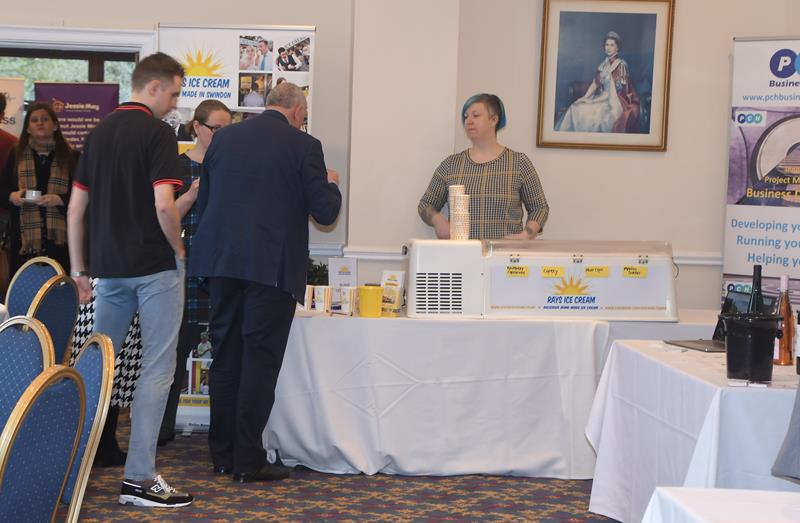 The beautiful surroundings of the Wrag Barn provided the perfect anecdote for an ordinarily miserable start to a working week. With panoramic views of the countryside from all aspects of its conference room facilities, and a light, airy space for those looking to escape the greyness of their office environment.
Liz Ledger, Total Guide to Director, kicked off the session with a unique insight into the top three things Total Guide to learnt in 2018; the importance of focussing on SEO; Google Analytics; and quality content. She also woke us to the importance of digital marketing with her report that globally we spent 19 billion on it in the last year. A considerable cost but an even bigger one if not spent well.
The theme of investment continued with Andrew Wells, explaining how Business West (the number one Chamber of Commerce in the world), continues to work towards improving the area, generate export and job prospects.
Whereas, The Sound Doctors, taught us how providing staff with guidelines to better understand their medical conditions can increase productivity, and decrease absences.
Team-I used rugby as an analogy for their creation of the perfect team. With owners, Tim and Marcus suggesting we give members a definite purpose; the right tools and skills to fulfil their role; and complete clarity on tasks and position, for successful results.
To aid the processing of our new-found knowledge; ice cream, popcorn and candy floss were provided by Rays Ice cream, Sweets Galore and Desserts & More.
A poetic interlude was delivered, by Hayley Williams – Yarde, The Soul Shack, with a moving reading from her new book of poetry Trapped In a Bottle based on her family's real-life experiences with alcoholism, dementia and mental health.
And both, the chair of the Swindon Social Enterprise network and Jessie May Children's Hospice charity called on attendees to give back either individually or through spreading awareness of their organisations work to associates and friends.
A request echoed by both the event and its attendees. For, a full room of businesses is proof that local industry wants to connect, work and improve both our town and its prospects collectively.
Business sessions and network events not only help towards achieving that goal but add the essential element of fun, to the cause.
As we look at new events, partnerships and features for 2019 including; Total Guide to Social Media and Video training sessions and the introduction of the RAF Air Tattoo Business club.
It would seem together we have the skills, motivation and purpose to drive forward. All we need to do now is keep the momentum going into the rest of 2019. And thanks to our organisers, speakers and fellow attendees we now have the tools to do it.
In case you missed it see what's in this section